CPG executives who embrace trade promotion optimization are not just improving a department's performance, they are preparing their company for long-term growth.
"Companies would like to cut their spending on trade promotion, but their strategies are actually forcing them to spend more on trade promotion," states Ernst and Young Principal, Advisory Services Consumer Products & Retail, Gary Singer, in "Drive Profit, Protect Volume".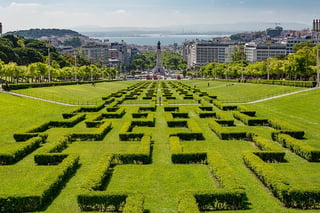 This seems impossible or as Mr. Singer describes a paradox. However, unresolved paradoxes are best left for classic literature and theoretical physics. When it comes to running a successful business, paradoxes hinder growth and destroy opportunity.
Mr. Singer points out that "Companies need to address trade promotion spend so that it makes serious improvements to bottom-line profits m3uux1e."
What's holding them back?
Inability to quantify ROI of trade promotions
Failure to accurately predict volume and revenue change as a component of planning
Inefficient and outdated data integration practices
Organizational acceptance of the trade promotion spends generating a profit loss
Knowing the problem is not enough
"Some companies have tried to break out of this vicious cycle. We've seen them pilot new analytical tools, develop centers of excellence in analytics, and simplify 'closed-loop' planning, execution, and analysis," concedes Mr. Singer.
While this shift away from ignoring the drain of trade promotion spend on some organizations is an excellent first step, it still reflects the desire of companies to "manage" as opposed to "improve". Improvement, Mr. Singer suggests, requires, "finding a balance between cost, volume, revenue and profit margins."
Is it worth the risk?
Much of the reluctance to reevaluate and even eliminate trade spending investment lies in the current inability to effectively quantify the link between trade promotion, volume, revenue and profit. As a result, many CP executives are uninformed and therefore slow to enact change, despite that "74% of them agree that significant changes to their business model is needed to shore up eroding margin levels." (Source: EY's margin unlocked… via Gary Singer's, "Drive Profit, Protect Volume").
The problem that is created in this slow adoption of tools and practices designed to optimize trade promotion is that while change may be slow to enact, it is easy to extinguish without quick, relatable results. Mr. Singer suggests that organizations, "Identify a better balance between short-term profitability and the long-term capabilities needed to sustain results."
Doing so allows leaders to celebrate incremental success while spreading risk over an extended period and multiple sustainable objectives.
Now what?:
Research and assess: Mr look at this website. Singer provides a detailed list of recommendation and questions that companies looking to move beyond the status quo should consider ("Drive Profit, Protect Volume"). Companies should also ask potential partners and solutions providers how they will help them answer these difficult questions.
See the big picture and commit: As he acknowledges, shifting the thinking about the role of trade promotion in improving the bottom line is challenging. That said, it is not something that should be done without the visibility into the entire picture of trade promotion, which is why he encourages companies to, "move beyond tactical pilots to fully embrace the ongoing use of analytics to optimize trade promotion spend."
Prioritize your resources: Although the challenges in front of CP executives are significant, the financial, time and personnel strain on your organization while implementing a trade promotion optimization tool should not be. Remember, the goal is to break the habit of investing without quantifiable return. This should apply to the tool you adopt also.
Between the wealth of data, the innovative technology and the expertise of leadership the potential is there for CPG companies to be more successful than ever.
What's holding you back from getting started?